This site is dedicated to the study of Argentine Tango. We consider Tango to be an evolving art form which includes social dance, performance dance, music and poetry. This site will primarily deal with the social form of Tango dance and music.
On this site you should find the following sections:
Video Dance Instruction - This section focuses includes class videos that will teach you everything from basic Tango all the way to more advanced Tango. These classes follow the Tango Curicullum that I have developed.
Music Education & DJing - This section focuses on the history of Tango as a musical art form and includes detailed information about the best Tango Orchestras and singers. It also includes information about Tango DJing and how to put together a good music collection and playlist for solid Tango DJing.
Classes & Events - This section explains everything about my weekly classes, out of town workshops, private lessons and Milongas that I am associated with.
Resources - This section covers important links for the Tango Enthusiast including more educational resources, online shoe stores, music stores and recommended books, etc.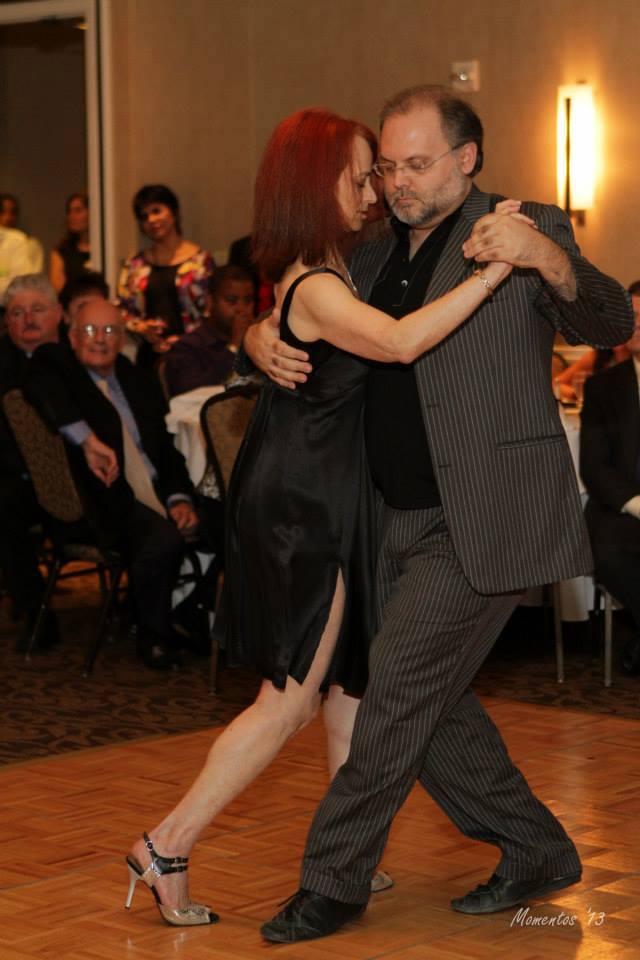 Clint Rauscher has been dancing Argentine Tango since 2003. He is a founding member of Tango Evolution and loves sharing his knowledge of Argentine tango dance and music.
He teaches simple, elegant, musical and playful ideas to be used on the social dance floor from Atlanta to Buenos Aires.
He has studied with master teachers both in the US and Buenos Aires including Sebastian Arce y Mariana Montes, Gustavo Naveira y Giselle Anne, Mariano "Chicho" Frumboli y Juana Sepulveda, Alejandra Mantiñan y Aoniken Quiroga, Norberto "El Pulpo" Esbrez, Facundo Posadas, Oscar Casas y Ana Miguel, Osvaldo Zotto y Lorena Ermocida, Osvaldo y Coca Cartery, Cristina Cortes and Gabriel Glagovsky.
Shelley Brooks has been dancing Tango since late 2004, and enjoys all styles of the embrace. She is a strong supporter of the Argentine Tango community in Atlanta, GA. She brings with her years of classical ballet training, as well as jazz, modern,tap, African, hip-hop, and Salsa, and studies in choreography, kinesiology, music, dance history, and has taught various dance/exercise programs over the years. With the understanding that technique and body mechanics are of utmost importance, you must never forget the dance, the energy, and how you move through space to the music.
Shelley has studied with masters from the States and Buenos Aires, most notably: Guillermina Quiroga, Gustavo Naveira and Giselle Anne, Fabian Salas and Carolina del Rivero, Miguel Zotto , Osvaldo Zotto and Lorena Ermocida, Nancy Louzan and Damian Essel, Fernanda Ghi and Guillermo Merlo, Silvina Valz and Oliver Kolker, Adrian and Amanda Costa, and Roberto Reyes. It has been a privilege to be around, and a joy to share.