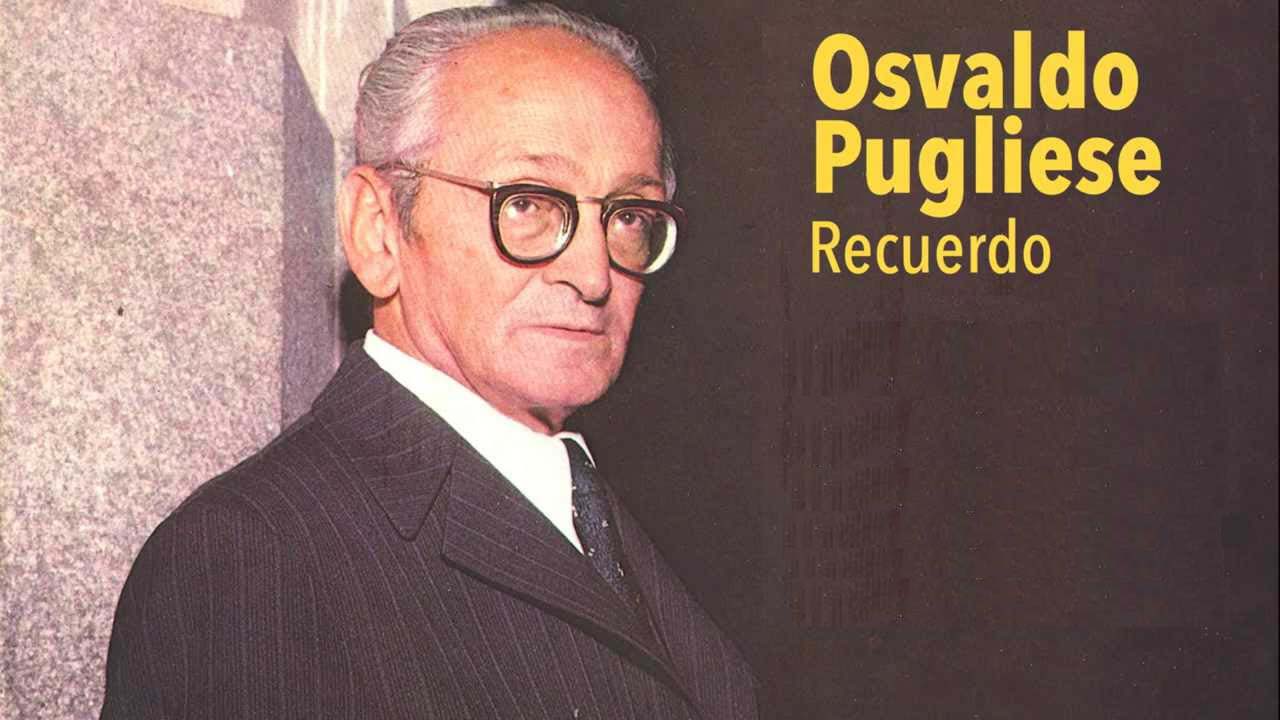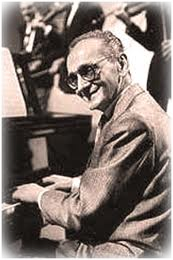 Osvaldo Pedro Pugliese (Buenos Aires, December 2, 1905 – July 25, 1995) was an orchestra leader, composer and pianist.
He was known for his dramatic and passionate arrangements while still keeping the strong walking beat of salon tango. His music walked a fine line between the dance hall and concert hall. The greatest musicians of the time wanted to work with Pugliese.
One could speak, with total justice, of compositions before and after Pugliese's "Recuerdo" and the instrumentalists before and after "Recuerdo." - Horacio Ferrer
He composed his first tango "Recuerdo" in 1924 when he was only 19 years old. The title was originally "Recuerdo para mis amigos" (Memory for my friends) and was an homage to his friends that he used to hang out with in the cafe. This song is often described as a milestone of tango composition for its melodic structure and its complex density. "Recuerdo" shows Pugliese's knowledge of European classical music and his commitment to the streets of Buenos Aires, as de Caro had previously. It is no wonder that de Caro was the first orchestra to record the song.
Pugliese is often played later in the evening when the dancers want to dance more slowly, impressionistically and intimately. While being able to dance well to Pugliese's music is the mark of a truly accomplished dancer, his music is very challenging for new dancers.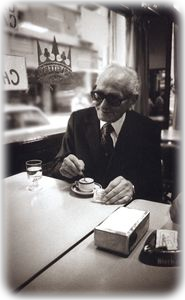 Pugliese was outspoken in his political opinions and was a communist. These sympathies often brought him into conflict with the government and police. His orchestra was banned from being played on the radio on several occasions. In 1955, Perón had him jailed for six months. He was also jailed by the previous government and later governments. Whenever he was arrested his band would place a red carnation or rose on his piano as a "symbol of absence (símbolo de ausencia)." He was threatened many times during the dark days of the Proceso (1976 to 1983) but as Juan Carlos Copes explains, "he was simply too popular" to "disappear."
During the Golden Age, many dancers would follow their favorite orchestras around like soccer fans of today. No fans were more dedicated than Pugliese's, some of whom would copy his haircut, glasses and suits. For some reason, some would wear band-aids forming a cross on their right cheeks. The women who followed Pugliese often wore Shanghai inspired dresses with slits cut on both sides along with anklets and high heels.
"La Yumba" was another of Pugliese's major hits. It was recorded in 1946 and showed his respect for the early black musicians of tango. As mentioned before, Pugliese took tango to a new level but did not discard its roots in the streets of BA. He stated once that he was inspired to write "La Yumba" by a young black pianist, "I kept my ears open. I remember, around 1930, a young black pianist who used to hang with us. He played by ear in tango dance halls. He was marvelous. We loved this black guy. Me and him used to play, four hands on a keyboard. In Ki-Kongo, where many of the blacks of BA came from, yumba meant "to dance!" Candombe musicians and artists would yell "Oyeye yumba!" (Sing it! Dance it!).
Live Perfomances at the El Teatro Colon in Buenos Aires from 1985:
Learn more about Osvaldo Pugliese: