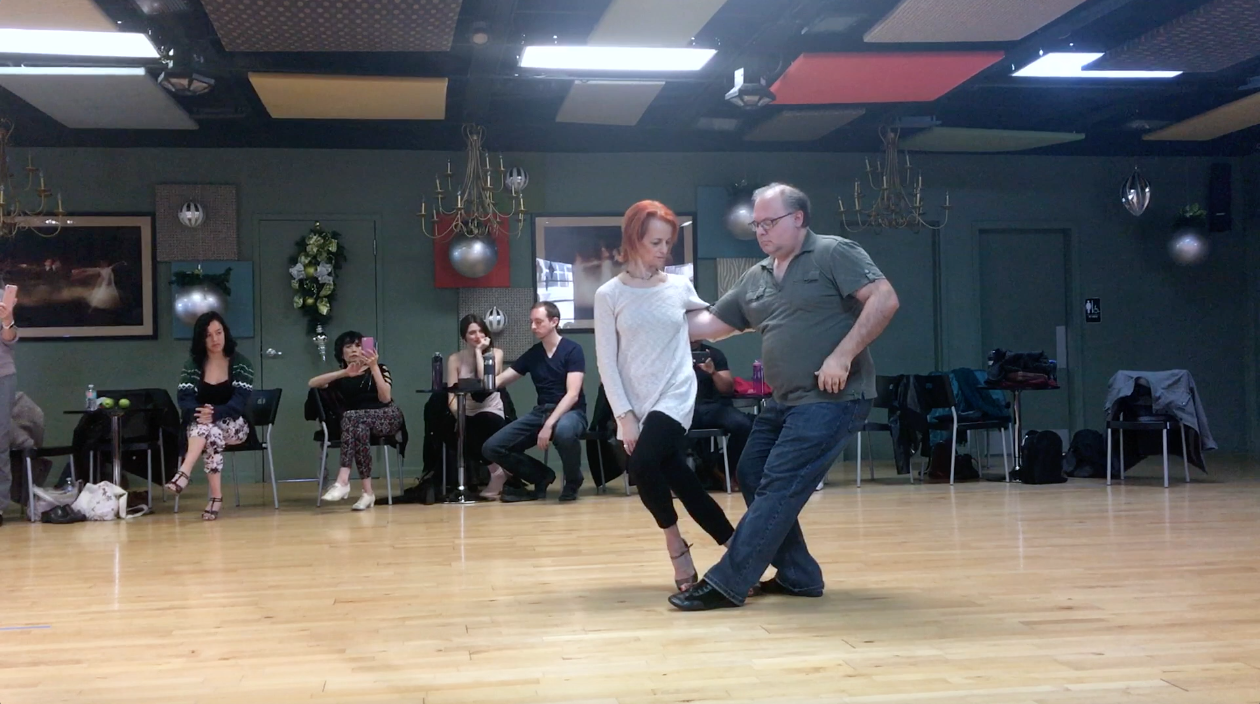 These instructional videos are not meant to be used as a substitute for live/in-person instruction. These are for our students to review the material covered in our live classes and for those around the world who may not have local instructors. They can also be used by new teachers in order to build their classes logically and coherently for their students.
Over the last year, we have video taped some of our 300 and 400 level classes and we have those videos posted for you, but we are currently systematically filling in the videos for the 100, 200 and 300 level classes.
These videos will feature video re-caps of our classes, exercises and detailed class notes. All classes are built around my Argentine Tango Curriculm. The goal of this curriculum is to give students an organized and structured path for learning tango. They will know where they are at and what lies in front of them instead of just having techniques randomly thrown at them. The curriculum is divided into 100, 200, 300 and 400 level classes.